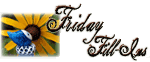 Here we go:
1. The last meal I had at a restaurant was
at the Brooklyn Warehouse and I had the Blackened Salmon
(spice rubbed salmon fillet, pan roasted and topped with a hollandaise and served with baby spinach and roasted potatoes).
2.
This odd mood I'm in
is something I intensely dislike.
3. The full moon,
A glowing beacon in the heavens, she rules the tides -- I love the full moon and all of its inspiration, and mystery.

Full Moon
By Walter de la Mare
One night as Dick lay fast asleep,
Into his drowsy eyes
A great still light began to creep
From out the silent skies.
It was the lovely moon's, for when
He raised his dreamy head,
Her surge of silver filled the pane
And streamed across his bed.
So, for a while, each gazed at each-
Dick and the solemn moon-
Till, climbing slowly on her way,
She vanished, and was gone.

4.
"Fart in a windstorm" (A fuss over nothing)
-- is one of my favorite local expressions.
5. Sometimes it's best to
walk away
.
6.
Horton Hears A Who!
is the best movie I've seen so far this year!
7. And as for the weekend, tonight I'm looking forward to
unwinding
,
chilling out, shaking off some of these nasties,
tomorrow my plans include
two birthday parties
and Sunday, I want to
go shopping for some school supplies
.
~ Have a beautiful weekend everyone and don't forget to dance under the full moon!