Wednesday morning I woke up to the sun shining brightly and I was feeling pretty damn good. Around mid afternoon I got a phone call that turned my day from glad to sad. Funny how life can just change in a blink of an eye.
Hubby and I needed to distract our minds so we took a stroll around the duck pond yesterday evening. It was a nice little break from reality.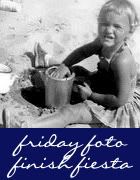 For more Friday Foto Fiesta Fun
visit
Candid Carrie
.
*Hope you all have a nice weekend. Keep your chin up!