Want to play? Click on the link below.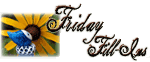 1. Oh, I am so
lonesome I could cry. The silence of a falling star, lights up a purple sky. And as I wonder where you are, I'm so lonesome I could cry
! ~Hank Williams
2.
The blog improvement challenge is underway. I am hoping for some exciting
changes, big and little.
3. During
the night
, I
was startled awake by a very loud crash
.
4.
Stock bus strike will force
23,000 students to find their own way to and from school
; are you kidding me???
5. Right now I'd like to be
on the beach relaxing
.
(photo via BigStockPhotos.com)

6.
The Tassimo my kids got me for Christmas
is my favorite gadget.
7. And as for the weekend, tonight I'm
looking forward to
staying home
, tomorrow my plans include
some shopping, errands, buy some film, and take the brownie apart
and Sunday, I want to
head out early for some breakfast, then a treasure hunt with hubby
!
{Have a beautiful weekend all! xxoo}